Testimonials
Feedback from AOP 2022
Dr Rime MOKRIM
Ophthalmologist
Switzerland
" The organization of the AOP 2022 congress was excellent. I think the digital AOP.Live platform is a very good platform. This allowed me to follow all the conferences from Switzerland, as I would not have been able to come to Paris to attend the congress in person. So I strongly encourage the organizers to continue to offer online access via the digital AOP.Live platform for the next AOP congresses. "
Dr Agnieszka TRONINA
Ophthalmologist
Poland
" It was a great scientific event that every practitioner should attend to be up to date with ophthalmology. "
Dr Ameen AL SALEEM
Ophthalmologist
United Arab Emirates
" Overall, the conference is good and it really helps for Continuous Education especially to young pratitioners. "
Dr Delia DUDU
Ophthalmologist
France
" It's a really good congres, I learned a lot and I can put in my everyday practice. I think it covered all the main subjects and sub specialities of ophthalmology and it's really worth it. "
Dr Zhanna MURAVEY
Ophthalmologist
Ukraine
" Huge professional satisfaction! AOP has a unique format for a comprehensive analysis of the clinical practice of an ophthalmologist. Participation in AOP 2022 is a real professional gift. "
Dr Isabelle LIMBOURG
Ophthalmologist
Belgium
" First time attending the AOP and very satisfied. Various topics. Very good speakers and beautiful iconography. Many interesting clinical cases. "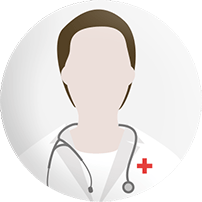 Dr Guillaume TARDIEU
Ophthalmologist
France
" Very good conference, very practical and suitable for everyday ophthalmology. "
Dr Sabrina MUKASH NTUMBA
Ophthalmologist
Congo (Democratic Republic of the)
" As the first time, I really enjoyed to participate to the AOP congress. Most of the topics was excellent especially those on cornea, glaucoma and dry eye syndrom... "
Dr Gaetane GHION
Ophthalmologist
Belgium
" The congress was once again a success! "
Dr Anne VANHEESBEKE
Ophthalmologist
Belgium
" Very happy to find a quality conference and especially for daily practice. The combination of face-to-face and distance learning with the possibility of deferral is very good "
Dr Guillemette LE GALL
Ophthalmologist
France
" Remarkable quality of the speakers and of the organization, of the reservation, even in remote. "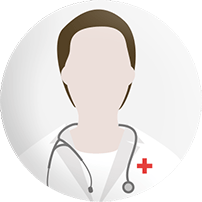 Dr Jose Javier GARCIA MEDINA
Ophthalmologist
Spain
" De manière générale, je trouve très intéressantes les sessions proposées. Je pense qu'il est facile d'apprendre les concepts de l'ophtalmologie avec le format présenté dans cet événement. "